article


The High-Stakes of Healthcare's Digital Transformation with Tom Kiesau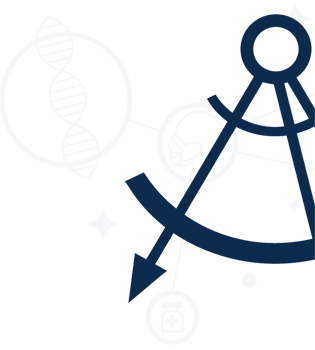 Digital has arrived in force as a result of the pandemic — but healthcare is just at the beginning of its journey to digital transformation. With barriers broken down for new entrants and much at stake, traditional healthcare organizations that want to remain meaningful players will need to think differently about how they deliver care and interact with the communities they serve.
Tom Kiesau has more than 20 years of experience and has served as an advisor to many of the nation's leading health systems, academic medical centers, healthcare technology firms, and healthcare service firms. He is a Senior Partner and leader of Consumer Access and Digital Transformation at The Chartis Group.
When Tom isn't working, you'll find him trying to keep up with his three young boys and playing around with smart home technology.

Chartis:

How have the expectations for digital in healthcare changed in recent months?

Tom Kiesau: The biggest shift in the last year has been the meaningful arrival of digital within healthcare. After briefly spiking to over 50% of all visits early in the pandemic, telehealth has given back some of the gain, but overall utilization remains roughly 15 times higher than only a year before.

Because of the pandemic, digital was only further validated and engrained into everyone's daily life. As a necessity to survive in the increasingly digitized world, healthcare had to respond immediately. But it must now continue to evolve, to enable digitally transformed care delivery.

Digital is now an expectation. It's the new normal, and it is not going away. Digital will only accelerate, and the future will be increasingly digital-first.
Chartis:

What challenges should health systems overcome to successfully navigate this digital new normal?

Kiesau: The single greatest challenge is thinking the digital transformation is done. That we had a digital renaissance as a result of the pandemic, and now the world is transformed. Digital has only started its disruption in healthcare — we made a change, we adapted, we responded. But the industry is far from transformed.

We need to change how we think fundamentally differently about transforming care delivery: How do we make digital care modalities an integrated, seamless delivery option that aren't simply a 1-for-1 substitute when in-person care isn't available? How do we expand sites of care and reimagine the "care team" to allow clinicians to provide patients with radically better service at materially lower costs? That means changing the care paradigm to focus on providing patients a more holistic, proactive, always-on care experience that doesn't have to be personally mediated by the most advanced clinical specialist.

Digital has created a whole new set of expectations and access channels for patients, yet those channels are often only simplifying access to clinicians who were already struggling to serve too much demand. We need to create solutions that offer improved access to care for patients, while simultaneously expanding clinician capacity through new, more-leveraged care models.

If health systems don't drive care model innovation, the new healthcare entrants will. Whether it's a behemoth — like Amazon, Walgreens, Google, or Apple — or one of the many innovative new players — like Forward, One Medical, or Carbon Health — the world is not waiting for healthcare providers to figure this out.

Health systems have to be aggressive, they have to be thoughtful, and they have to think differently about their business model of the future. Consumers are going to increasingly bear the costs and the risks of those decisions. As every other industry's digital disruption has proven, consumers will pick cheaper, more convenient options, even if the actual product or service is of lower quality than the traditional alternative.
Chartis:

How does this consumer preference for less expensive, more convenient care play into expanding sites of care?

Kiesau: Traditional clinical settings (hospitals, ambulatory surgical centers, physician office buildings) are no longer the only sites of care. The virtual interactions taking place during the pandemic have spurred the creation and proliferation of connected devices and tools, and an increasingly distributed clinical workforce. Without the same cost and geographic barriers associated with traditional sites of care, digitally enabled "sites of care" can be economically viable with markedly less revenue and can exist, literally, almost anywhere.

Oftentimes, patients are in the hospital just because someone needs to keep an eye on them. Now with constant presence monitoring, all the capabilities of remote tracking, connectivity (with cameras, voice, and sound), artificial intelligence (AI) motion detection, and image analysis, we can monitor patients in an entirely different — and in many aspects an even more comprehensive — way. In that paradigm, we can provide a care experience in a patient's home that is as good, and in many ways even better, than being in the hospital.

The big thing that we have to solve now as we create dozens of new modalities for patients, caregivers, and families to interact with is to ensure the experience feels cohesive. Today, the experience for patients feels very fragmented, and there are too many cracks between the individual modalities that patients can fall through. We need to integrate legacy and emerging capabilities into something seamless and holistic that effectively serves every single individual in the health system.
Chartis:

What should health systems do now to not fall behind?

Kiesau: Health systems have to pick the battles they can win and prioritize what initiatives will have the greatest impact. Healthcare providers are increasingly competing with the world's tech giants, like Google, Apple, and Amazon. These companies produce more net profit in a quarter than the biggest health systems produce in top-line revenue in a year.

Health systems have to think differently about their economic models. They don't have to predicate everything on negotiating a deal with an insurer to get fee-for-service reimbursement. Virtually all of the new businesses emerging in healthcare are looking at entirely different financing models, geographic plays, and service needs for consumers, and they're also looking at innovative ways they can be paid for those services.

There are strategic differentiators that health systems uniquely have, but they have to think about them differently. Unrivaled breadth and depth of clinical capabilities is not something that only creates value in physical care settings. It's imperative that health systems align their investments around high-yield strategic areas of focus, then invest like crazy, and aggressively measure and manage the returns.
Chartis:

Should health systems consider digital investments table stakes now?

Kiesau: The biggest (and most common) mistake that I see in health systems is the perspective that they "aren't looking for a return on investment (ROI)" on their digital initiatives because "they're table stakes."

If a health system is thinking about digital as simply "table stakes," they're doomed to spread their limited investment capital too thin, and inevitably under-invest in the areas that will drive the greatest returns.

Without a focused, analytical, ROI-centric investment strategy, health systems cannot hope to keep pace with the well-funded, focused offerings of the private equity-backed entrants or the effectively unlimited capital of the tech giants. The focus must be on where health systems are going to go, what they are going to build, and how they can establish a position of long-term strategic differentiation.
Chartis:

What developments are on the horizon as digital continues to advance?

Kiesau: As we start to see more and more of these "disruptive" offerings enter the market, we'll also see more novel and innovative ways to better serve patient needs.

These new entrants will principally go after segments of patients based on their age, clinical conditions, socioeconomics, or insurance carrier. And all they're trying to do is serve that narrowly focused target patient or consumer. For healthcare organizations, that means that they'll have to think about every single interaction with all of their patients with the same kind of focus and scrutiny, and determine what is most important to each discrete consumer segment, at every one of those touchpoints.

To compete with these new consumer-centric alternatives is inherently going to require health systems to move away from a purely human-mediated clinical experience. The expectation should not be that every single interaction is essentially mediated or overseen by the physician or other advanced clinician leading the care team, or even a live person for that matter. There has to be automation, AI, predictive algorithms, tools that can say what should happen next, as directed by the clinical teams, and then offering an array of appropriate clinical options to the consumer.
Chartis:

What are your final thoughts for health systems that want to move beyond digital table stakes and become leaders?

Kiesau: First, health systems must get creative as they solve for different problems, recognizing that their offerings cannot all be live, one-on-one, in-person interactions with a clinician. Second, they must develop solutions, intentionally, to serve everybody — not just the commercially insured populations that drive health system economics today but also Medicare, Medicaid, and uninsured populations. We have an obligation as a society, and even more so as an industry.

Health systems are just starting their journey of materially transforming every dimension of their care delivery assets to better care for patients where they are and centered on their needs. This transformation must ultimately create a healthcare system that can effectively, comprehensively, and — just as importantly — sustainably serve the healthcare needs of all people of our society.
Forces for Change is an annual trend outlook report from The Chartis Group focused on defining the forces shaping healthcare today and outlining what health systems can do to prepare for what's next.
article


The Future of Ambulatory Care: How to Leverage Digital Solutions to Expand Supply and Generate Demand
article


Healthcare's Digital Revolution: It's Time to Move Beyond Investment to Transformation
Video


How to Meet Evolving Expectations and Needs: Reimagining the Healthcare Consumer Service Experience