article


The CIO's Role in Achieving Digital Equity with Jody Cervenak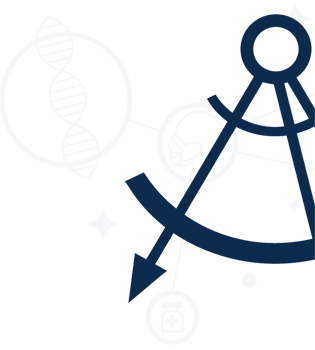 CIOs today have a mandate to move their organizations toward digital equity, and lessons learned from the pandemic can help them optimize the digital solutions they have in place to deliver a best-in-class consumer experience.
Jody Cervenak has 30 years of healthcare experience, currently serving as an advisor to many major health systems in planning, implementing, and optimizing the value of healthcare information technology as the Informatics and Technology practice leader at The Chartis Group.

When Jody isn't working, you'll find her spending time with her husband and three adult children, who are the light of her life.

Chartis:

What are the most influential forces for the CIO to consider today?

Jody Cervenak: It wasn't that long ago that technology was not well understood outside of the IT organization. The investment in IT was viewed to be expensive, and in many health systems, it wasn't clear why the investment was being made. But now, the conversation has shifted.

Health systems are facing unprecedented short-term challenges like capacity management, staff shortages, and managing a remote workforce. With additional pressures to adapt to a rapidly evolving healthcare landscape and new consumer expectations, health systems are finding themselves at the precipice of immense change. Organizations now recognize that to get a competitive advantage, they must invest in technology to achieve digital equity.

As a result, CIOs now have the opportunity to not only make significant investments in technology, but to tie those investments directly to driving value and transformation in their organizations.
Chartis:

Let's talk about digital equity – can you tell us more about what that looks like?

Cervenak: When I say digital equity, I mean organizations providing consistent access to information in an intuitive way for their consumers. And consumers aren't just patients; it can also be a provider, clinical support team, an operations person within an organization, or a referring partner outside of the health system – all of whom need access to information.

What we're hoping emerges from this past year is that organizations use technology to reduce the barrier toward digital equity. And frankly, what we're seeing is that providing the best digital consumer experience across all stakeholders is the biggest opportunity organizations have today.
Chartis:

What is the biggest challenge organizations will need to address to improve digital equity?

Cervenak: It really comes down to the mandate health systems now have to find new and different ways to deliver care. To support the diversifying types of care sites – telehealth, healthcare at home – while also supporting an almost fully virtual workforce, organizations have had to stand up technology quickly. The reality is that some of that technology was implemented in a sustainable way, and it will stand the test of time. But there are many technology-enabled solutions that organizations are not getting the full benefit from today.

There are many lessons learned from the pandemic, and now organizations have the challenge of taking those lessons and applying them to redesign the user experience and ensure they're getting the most out of their technological investments.
Chartis:

What does it look like to get it right?

Cervenak: We see the most forward-thinking organizations looking beyond the digital front door to consider all the ways that consumers interact with their health system. Whether they're interacting through a digital platform, a phone call, or a face-to-face conversation, consumers should have a consistent, personalized experience. At the same time, health systems must be able to aggregate information from every point of contact and consider it when devising a care plan.

When organizations get it right, they'll see technology, process, and culture come together to embrace the digital experience of the future. They'll be able to combine the power of information with a seamless consumer experience to anticipate patient needs and preferences and deliver personalized care to each and every patient.

At the same time, they'll be able to measure value – and I'm not just talking about quantifiable benefits, but it's also about measuring the value of an improved experience. Consider customer loyalty, better outcomes in quality, more consistent handoffs in care. Those are hard to measure quantifiably but measuring the improved consumer experience is ultimately how organizations can understand the true value and success of their digital transformation.
Chartis:

What are the core capabilities a healthcare organization needs to consider to be successful?

Cervenak: First, intelligent automation, or leveraging solutions to perform digital activities between systems and processes. We advocate leaders start by maximizing the automation potential within their core patient management and accounting systems. Those systems are ever evolving, so they can be sure there are always opportunities to keep improving them. To go a step beyond, they can explore opportunities with third parties that can provide automated solutions or even robotic process automation.

We also advocate that organizations reassess their org structure to prepare for the future. There are still many organizations that separate their physician and hospital revenue cycles, and we find it's becoming increasingly important to combine these areas to support organizational strategic initiatives.

Lastly, we advocate organizations look at every single vendor to optimize their vendor ecosystem. Doing so can result in cost reduction and performance efficiency through vendor consolidation, modification, or even bringing services back within your organization because your own capabilities have improved.
Chartis:

If digital equity is the major driving force for CIOs now, what's next?

Cervenak: I think we're going to see the next revolution in healthcare.

There are so many modernized technologies that are foundational in other industries – AI, machine learning, predictive analytics, to name a few – and there is such a hunger to bring them to the healthcare experience. Healthcare organizations are asking for new digital capabilities because of the dramatic change in the landscape over the last two years, and I believe there's going to be major advancement in technology to support it.

Additionally, we all know as patients ourselves, we want more. We want to know how our family history, our environment, and our genetics affect our health. As a result, I think we'll see personalized medicine emerge, powered by robust technology and advanced analytics.
Chartis:

Any final thoughts?

Cervenak: I've been in healthcare for 30 years, and I've never been so excited to work in this field. We've lived through a tough two years, but it's taught us that we have the resolve to change healthcare for the better, and we can be flexible to incorporate a new way of doing things.

Now's the time to take all those learnings and put forth plans around a digital transformation that's consistent across both internal and external stakeholders. If we get it right, it will position our industry to truly have digital equity for all.
Forces for Change is an annual trend outlook report from The Chartis Group focused on defining the forces shaping healthcare today and outlining what health systems can do to prepare for what's next.
article


Technology as a Change Agent: The Digital Equity Imperative for Healthcare
article


Skyrocketing Cybersecurity Insurance Costs and Rise of Attacks: 4 Considerations Senior Healthcare Executives Should Know
article


Healthcare's Digital Revolution: It's Time to Move Beyond Investment to Transformation