article


Rethinking Your Revenue Cycle as a Strategic Enabler with Kevin Ormand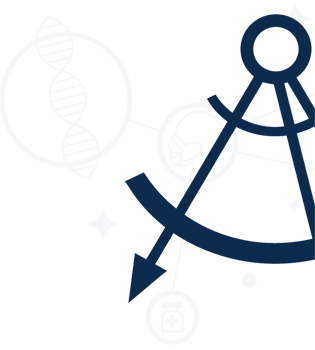 Virtual workforce and heightened patient financial experience expectations are here to stay. How you leverage your revenue cycle to meet the moment will be the difference between stagnation and progress.
Kevin Ormand is the Revenue Cycle leader at The Chartis Group, with over 25 years' experience working within provider organizations and with healthcare leadership teams to provide strategic, operational, and technology consulting..
When Kevin isn't working, you'll find him reading, exercising, listening to music, playing guitar, eating Mexican food, cooking and grilling, following sports (mostly college football), and going to the family ranch as much as possible.

Chartis:

What are the most influential forces for revenue cycle today?

Kevin Ormand: First, the virtual workforce model is here to stay. Organizations have proven that it can work, and they've identified and implemented the cost efficiencies associated with it, such as decreased real estate expenditures.

Second, we have huge venture capital investments in digital health disruptions that we expect to grow in the coming year. These investments will undoubtedly drive patient financial experience expectations that health systems must meet to stay competitive.
Chartis:

What are the challenges and opportunities for revenue cycle leaders working to get it right?

Ormand: For the virtual workforce, there's the geographic implication. With geographic boundaries no longer a constraint, there's a huge opportunity to expand and optimize recruitment and retention. At the same time, it's a challenge because it places a bigger imperative on culture and connectivity. Revenue cycle leaders have to consider how they pivot to promote and sustain health system-wide initiatives when they can no longer simply go into the environment and interact with their workforce. It's a challenge, certainly, but a huge opportunity for those who get it right.

From a patient financial experience perspective, a recent study showed that 66% of health care consumers would consider switching providers for a better patient financial experience. That's mind blowing. As other industries continue to place more of an ownership in the hands of their consumers, health systems and their revenue cycle leaders will feel more pressure to deliver the same experience that consumers are now accustomed to having elsewhere in their lives.
Chartis:

Let's dive into virtual workforce. What are the practical actions revenue cycle leaders should take today to best position themselves for success?

Ormand: There are really four key areas of focus: rethinking performance improvement, optimizing the remote working environment, refocusing the talent management strategy, and redefining your new culture.

First, organizations need to rethink how they support their employees, while still upholding performance standards. Leaders should consider automated performance monitoring tools and process variation analytics. In particular, there are some interesting new technologies that enable holistic process variation monitoring that in turn drive ongoing performance improvement that I'm personally really excited about today.

Second, there were initial investments to enable remote working, and organizations now have the opportunity to double down on those investments to ensure their remote working environment is as efficient as possible. A key aspect of this is optimizing electronic communication platforms that connect employees with each other and allow them to collaborate as if they were in person.

Third, leaders have to rethink their talent management strategy. This is a great opportunity to expand your geographic footprint for recruitment. But remember: if you can expand your recruitment footprint, so can you competitors, which brings me to my last — and perhaps the most important — point.

Be clear about the culture you strive to achieve. You define your virtual culture through how you collaborate, build relationships, celebrate individual and team accomplishments, and turn challenges and opportunities into action. Consider retraining your managers to learn the emotional intelligence and communication skills now required to manage a fully remote team. Those soft skills have a huge impact on your culture and in turn, improve employee retention.
Chartis:

What about practical actions for the patient financial experience?

Ormand: Improving the patient financial experience calls for an intense focus on process efficiency and staff training in pre-service, time of service, and post-service opportunities.

During pre-service — think scheduling, pre-registration, and authorization of service — the goal should be ease of access in a digital environment, accurate estimates of patient liability, and clear guidance on day-of-service logistics.

At the time of service, the goal is meeting and exceeding patient expectations. Organizations must provide contactless check-in with no additional paperwork, and they should make bill expectations and any necessary instructions clear at check-out.

After care is delivered, the goal is to provide a single bill that meets patient expectations. Organizations must also figure out how to seamlessly provide patients with access to financial counseling and assistance, which should include both automated self-service options, as well as direct access to a live person.
Chartis:

What other trends should organizations keep a keen focus on as they look toward the future of revenue cycle?

Ormand: First, intelligent automation, or leveraging solutions to perform digital activities between systems and processes. We advocate leaders start by maximizing the automation potential within their core patient management and accounting systems. Those systems are ever evolving, so they can be sure there are always opportunities to keep improving them. To go a step beyond, they can explore opportunities with third parties that can provide automated solutions or even robotic process automation.

We also advocate that organizations reassess their org structure to prepare for the future. There are still many organizations that separate their physician and hospital revenue cycles, and we find it's becoming increasingly important to combine these areas to support organizational strategic initiatives.

Lastly, we advocate organizations look at every single vendor to optimize their vendor ecosystem. Doing so can result in cost reduction and performance efficiency through vendor consolidation, modification, or even bringing services back within your organization because your own capabilities have improved.
Chartis:

Any final thoughts?

Ormand: The virtual workforce. Patient expectations for a positive patient financial experience. The expectation for revenue cycle to support ever-evolving health system capabilities. These opportunities should be embraced as imperatives to drive competitive advantage in the market.

Doing all these things well will be the difference between progress and stagnation, making your revenue cycle a strategic enabler rather than an organizational liability.
Forces for Change is an annual trend outlook report from The Chartis Group focused on defining the forces shaping healthcare today and outlining what health systems can do to prepare for what's next.
article


What Makes a Revenue Cycle Virtual Workforce a Top Performer? 4 Critical Areas of Change
BRIEF


Academic Health Systems Can Leverage the Revenue Cycle to Achieve Strategic Priorities
WHITEPAPER


Launching a Revenue Cycle Automation Strategy