article


A Year of Hard Choices: How Health Systems Should Plan for a Sustainable Path Forward with Cindy Lee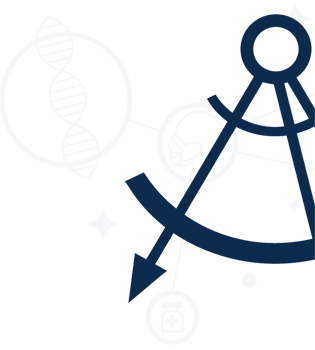 The evolution of healthcare delivery accelerated this year with the unprecedented adoption of telehealth and other remote modes of care delivery, influx of investor dollars, and an elevated awareness and conversation about promoting societal health. Health systems today more than ever need to carefully consider how to deploy scarce strategic investments of capital and resources to create their own futures.
Cindy Lee has been advising the nation's preeminent academic health systems, children's hospitals, and integrated delivery systems for 20 years. As The Chartis Group's Strategy practice leader, Cindy focuses on developing alignment and enterprise strategies that result in accretive value through organic growth strategies, partnerships, and value-based strategies.

When Cindy isn't working, you'll find her running, hiking, or exploring the great outdoors. She also enjoys cooking and watching a good series.

Chartis:

What forces are reshaping the delivery and competitive landscape for health systems?

Cindy Lee: The economic picture for healthcare delivery has changed materially in the last couple years, particularly as the pandemic has punctuated existing financial pressures — such as workforce-related costs, diminishing sources of revenue, and increasing needs for capital to fund future models for care delivery. Many cities are aging in place. Government funding of healthcare (both Medicare and Medicaid) is projected to make up about 50% of all care. That's a book of business most providers lose money on.

The acceleration of technology and telehealth adoption now adds the question of where health systems should invest — buildings or technology? How do you think about separating those two? How do you think about funding them at the same time?

At the same time, new entrants — start-ups, for-profit companies, and others — have gained a footing in the healthcare industry. Many of them have the convenience of targeting the more "profitable" business of commercially insured patients and individuals with discretionary income. Many also have access to alternate sources of funding (that is, investors) who enable these companies to make big investments and often operate at a significant loss for a number of years. Traditional health systems don't have this luxury and have to decide whether to compete or co-opt with some of these companies.
Chartis:

Let's talk more about competitors. Where should health systems focus their attention?

Lee: You used to be able to see your competitors coming because they were local or regional. That's no longer the case. Even traditional healthcare providers are making nonlinear moves and jumping over states that aren't adjacent to them to look for opportunities.

Then there are nontraditional competitors, such as health plans. Optum, for instance, is now the largest employer of providers. Being able to see Optum "coming at you" as a competitor can be a little bit more difficult to predict. Similarly, many start-up companies that are tech-enabled are agile, and they're able to reach a national patient base and are "consumer-oriented." Predicting who might be your competitor tomorrow in this landscape is difficult.

Traditional healthcare organizations historically attracted patients by developing a stellar, differentiated clinical program, recruiting a star provider, and/or building sites of care.

Patients want more than that. They are demanding convenience and accessibility — healthcare when and how they want it. On-demand services in other industries (shopping, food, banking, entertainment) have conditioned us as a society, and this is permeating into healthcare. These consumers are applying the same mentality to healthcare and shopping for services. And nontraditional competitors are providing what they want.
Chartis:

What do these dramatic changes to the nature of healthcare competition mean for health systems?

Lee: Health systems have to get creative in thinking about their future.

To stay competitive, health systems should consider how they are meeting the consumer where they are — meeting the consumer's needs in the ways they want to be met and at the time that they want that care to be provided. Keeping that consumer focus front and center in planning will be essential.

It's also important to be honest about your strategic points of differentiation, desirability as a partner, and financial picture. Understand what you should do on your own to preserve differentiation versus in partnership with others. Understand what you can afford to do on your own versus what you should do in partnership.

Really think about how these nontraditional entrants can actually be partners going forward. For instance, partnerships with technology companies or start-ups could help reimagine how chronic conditions are managed with remote monitoring. They could help reimagine patient and referring physician connectivity. They could also help reimagine data and analytics to manage clinical variation to improve quality and reduce cost. Thinking about the creative possibilities can be a win-win as you create a sustainable path for your health system and the communities you serve.
Chartis:

You've mentioned that another major force that should shape the future of healthcare is addressing health disparities. How can health systems bring this issue to the forefront of their strategic planning?

Lee: Our society has undergone an awakening as it relates to anti-racism and that includes how we think about equity in healthcare.

Healthcare organizations are starting to think about addressing health disparities not just in terms of how care is provided and access to care, but also in terms of what the role is for health systems in promoting societal health. And that is something that goes beyond the patient base to the full community.
Chartis:
What is that role, and how should health systems play it out?
Lee: Really think about how to engage community health organizations — groups that are outside of health systems, such as federally qualified health centers, the Y, or other local gathering places for your local communities. What are the channels within the community where health education and outreach could be done outside the "four walls" of the health system?
Look at how you install broad community engagement, not just in the traditional channels you've engaged with in the past but in new channels as well. Many of these organizations and individuals were pivotal in raising the COVID-19 vaccination rates in certain communities. Think about how this could be replicated across other societal health needs, such as hypertension, diabetes, and lifestyle management.
Chartis:

Any final thoughts?

Lee: Over the course of the pandemic, now nearing two years, health systems have had to focus on the here and now. They've had to focus on evolving crisis management requirements from treating COVID-19 patients while caring for all others, to administering the vaccine rollout, to managing healthcare worker burnout and the resulting shortages.

The silver lining in all this has been health systems have learned how agile they can be in standing up new care processes, technologies, and patient outreach strategies. The question now is how to apply these learnings to plan for the next 3 to 5 years, given how the regional and national healthcare landscape is likely to evolve. There are some immutable truths that will impact what healthcare needs will exist. However, how these needs will be met and by whom are still to be shaped.
Forces for Change is an annual trend outlook report from The Chartis Group focused on defining the forces shaping healthcare today and outlining what health systems can do to prepare for what's next.
article


Healthcare Partnerships and M&A in 2021–22: 3 Emerging Realities to Inform Your Go-Forward Strategy
PODCAST


Health Equity: More Than Good Intentions
article


Healthcare's Digital Revolution: It's Time to Move Beyond Investment to Transformation